The Therapeutica Cervical Neck Support Pillow was created by an ergonomic designer, along with a doctor of chiropractic, for those who sleep on their back or side.  This non-allergenic foam pillow offers comfortable, yet firm, support to help restore the natural curve of the neck.

The unique nontoxic, non-allergenic, molded foam design includes three distinct areas to help reduce neck pain and stiffness. The gentle incline of the wedge extension supports the upper spine, the firm, cervical contour supports the neck, and the contoured headrest, with airflow channels, helps keep the head level. Both outside edges of the pillow are designed for side sleeping. The unique molded foam creates a firm foundation with a surface that is soft to the touch. This allows for a comfortable yet supportive night's sleep.

Ordering the correct size Therapeutica Pillow is key to helping improve your sleeping posture.

IMPORTANT: The product size for this item does not correlate with your clothing size. Please be sure to read the sizing instructions, download the Therapeutica sizing guide, or watch our other videos on how to select the correct size pillow before you complete your purchase.


It may take some time to adjust to this cervical pillow and immediate overuse may increase neck pain. Those who slowly ease their way into orthopedic correction, by alternating between this pillow and their current pillow, achieve the best results.

Each pillow comes with a machine washable, soft, fitted, zip-open cover that is easily removed for washing.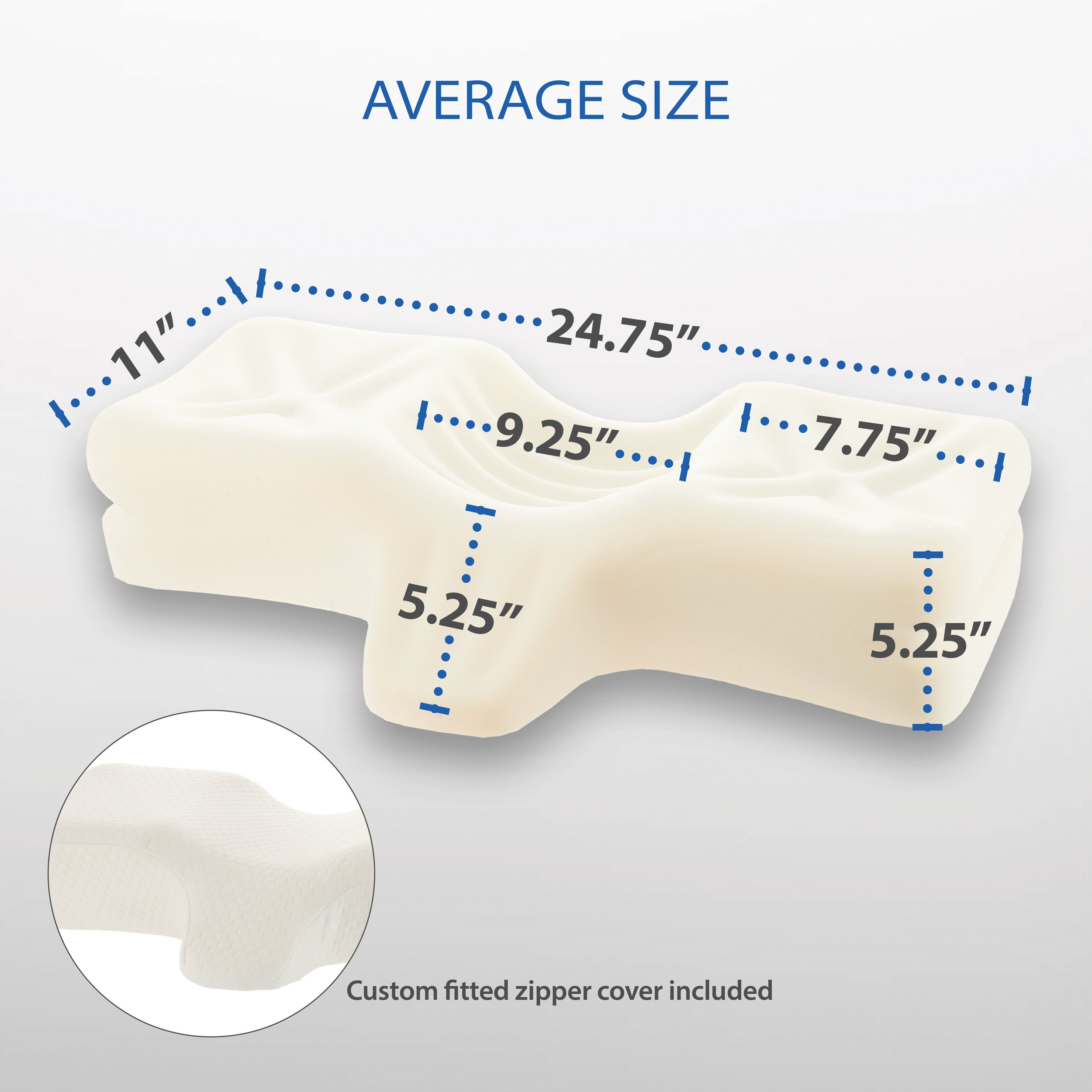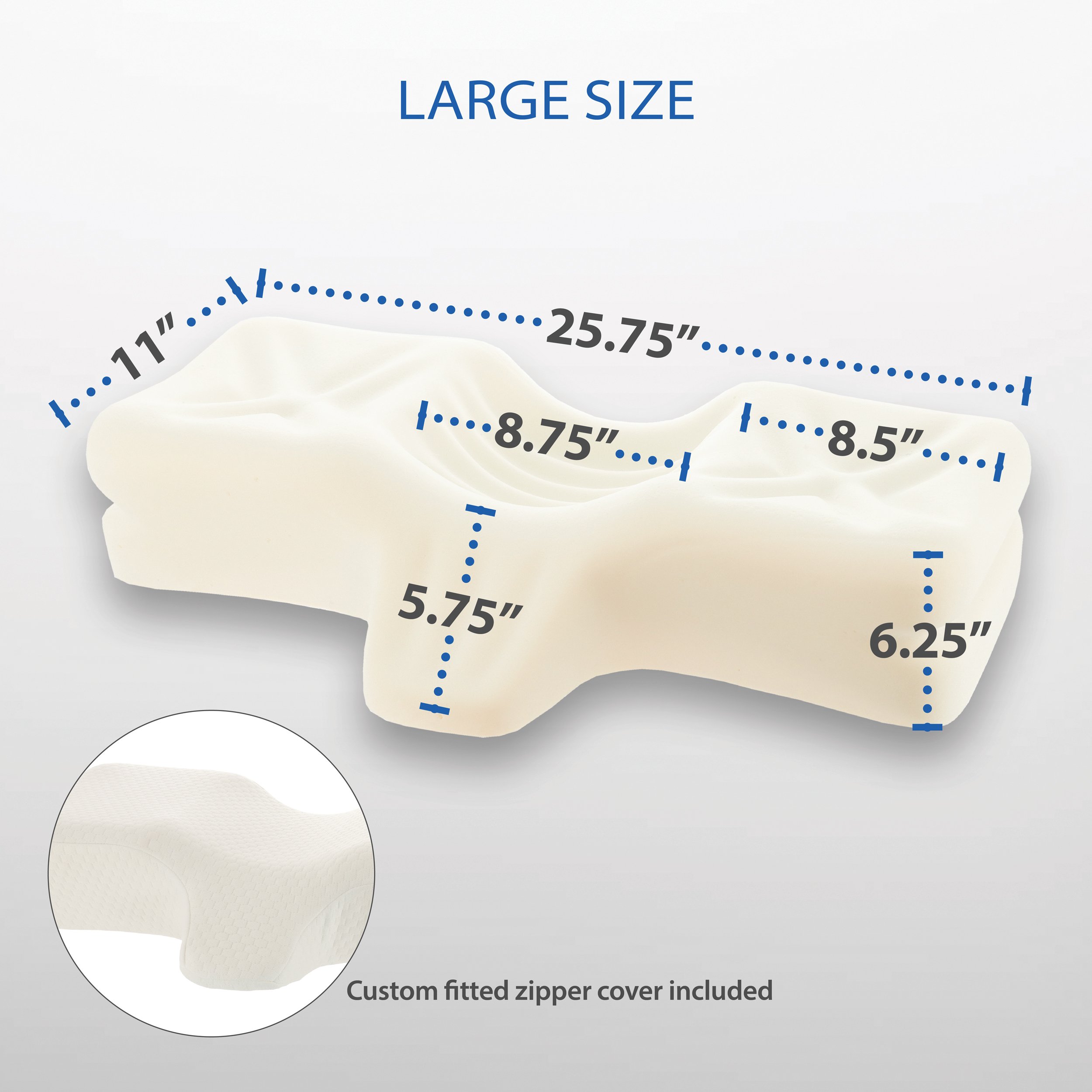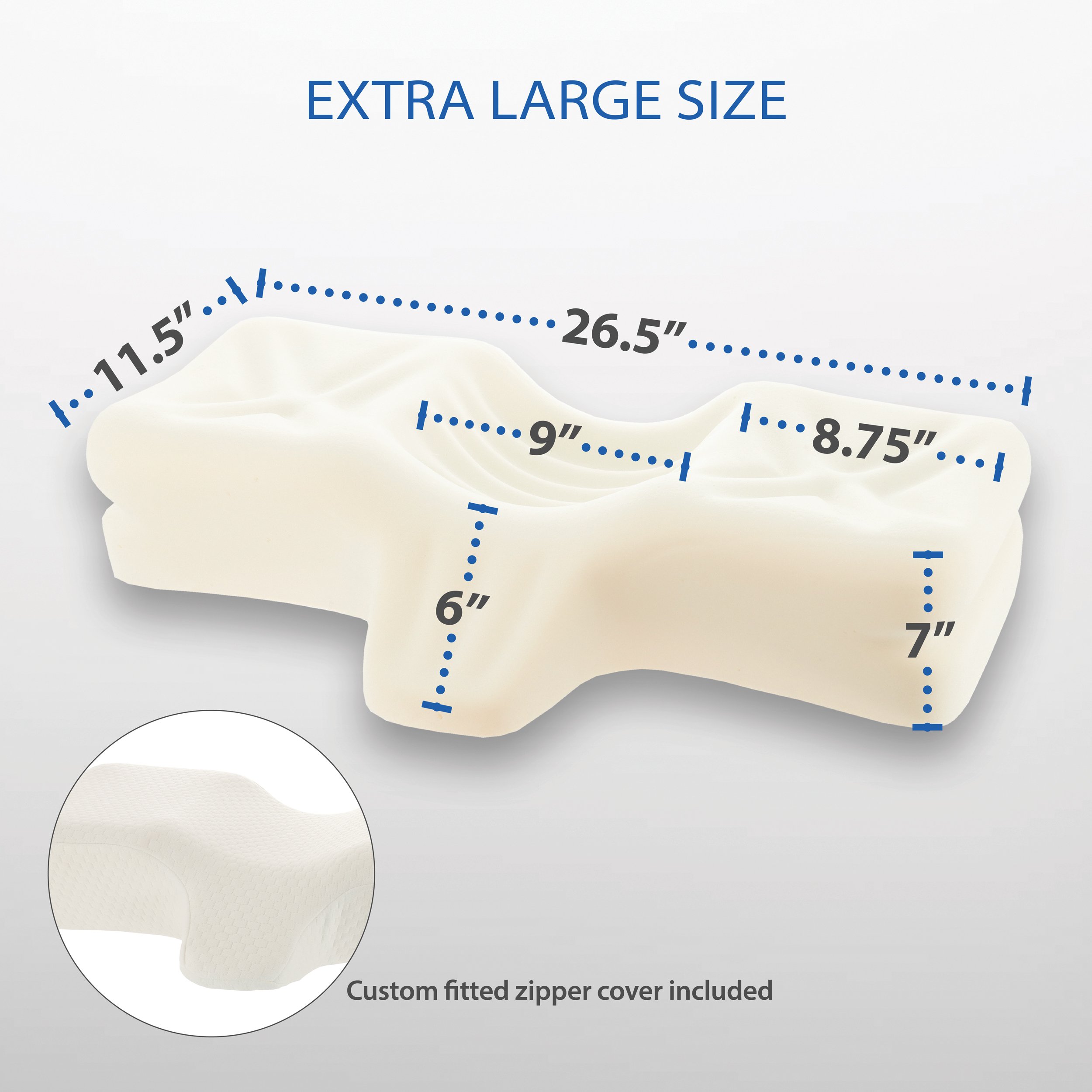 Technical Specifications:

Materials:

Foam: Polyurethane Foam
Cover: Polyester/Cotton

Sizes

Petite

Dimensions: 23.5" x 10.75" x 4.75"

Product Weight: 3 lbs

Average

Dimensions: 24.75" x 11" x 5.25"

Product Weight: 4 lbs

Large

Dimensions: 25.75" x 11" x 6.25"

Product Weight: 5 lbs

Extra Large

Dimensions: 26.5" x 11.5" x 7"

Product Weight: 5 lbs